Pilgrim's Trail to Holywell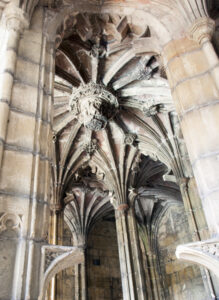 Our next project event will be held this Saturday at Holywell in Flintshire. However, this is just one of the events in the town this week, and a group of walkers set off from Shrewsbury Abbey on 18 June retracing the route that Henry V is thought to have travelled in 1416 after the Battle of Agincourt in the previous year. The walkers will be welcomed at an Interdenominational service on Friday 24 June and the Annual Diocesan Pilgrimage at Holywell will take place on Sunday 26 June.
For more information on the events this week see this BBC report and the website for St Winifrede's Well. For information on our talks on Saturday 25 June see our Events page.