The Latin Lives of Winefride
Now published: the Latin Lives of Winefride, edited by David Callander
Winefride is said to have been a nun and martyr who lived in seventh-century north-east Wales. A nobleman named Caradog, irate when Winefride resisted his advances, struck off her head with his sword. A spring burst forth where the head fell, beside a church where Saint Beuno was preaching: Beuno replaced the head, and miraculously brought Winefride back to life. The spring, at Holywell in Flintshire, became (and remains) one of the most famous pilgrimage sites in Wales.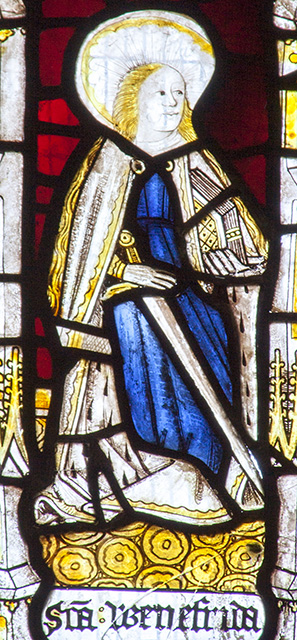 There are two distinct medieval Latin Lives of Winefride which tell the story in similar terms but seem to be independent of one another. One, by an anonymous author, is best represented by a copy in Cotton Claudius A. v, a British Library manuscript of around 1200 AD. The other was composed by Abbot Robert of Shrewsbury, about 1140 AD, shortly after Winefride's relics were translated from Gwytherin in Denbighshire (where she is said to have ended her days as a nun). This version is most fully represented by an Oxford manuscript, Laud Misc. 114; a somewhat abbreviated version of it survives at Trinity College, Cambridge. A fourth medieval version, in British Library Lansdowne 436, which combines elements of both the anonymous Life and Robert of Shrewsbury's composition.
David Callendar has, for the first time, edited and translated all four manuscripts separately, so that the separate texts can be studied as individual productions.
A new edition of the medieval Welsh derivative, Buchedd Gwenfrewy, edited by Jane Cartwright, will be published on our site in due course.