Besides our new editions of Welsh-language texts we shall be building up a compendium of up-to-date information and research on a full range of sources, saint by saint.
Between 1907 and 1913, Sabine Baring-Gould and John Fisher published The Lives of the British Saints, a four-volume compendium of the traditions associated with all of the early saints of Wales (and elsewhere in Britain). The books are a treasure trove of facts and stories and remain a valuable quarry for information today. However, the authors were often uncritical of their sources, and tended to conflate unrelated saints with similar names, weaving detailed narratives based on misconceptions and guesswork. Many of the texts we are editing were not represented at all.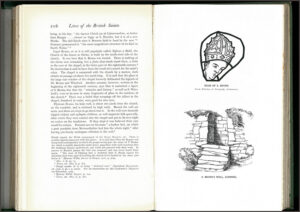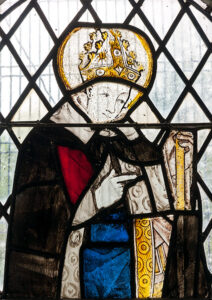 Despite its limitations, The Lives of the British Saints has not yet been superseded by any single collection. We intend to develop a full list of the saints of Wales with:
maps of church dedications, place-names and other associated sites
feast dates
lists and representations of related medieval and modern imagery
links to and from all of the texts that we are editing here
Watch this space!
A map showing places associated with Cynog (place-names, dedications, narrative accounts):